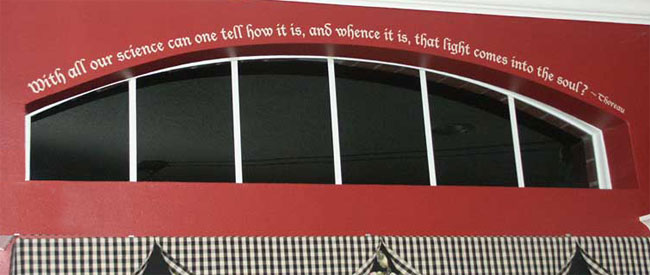 Claudette Kust, Spring TX.
"The sun streams in that window first thing in the morning; when I first came across the quotation I knew that window was the perfect spot for it -- the sun streaming into my soul. Of course, the Houston sun can sometimes be a bit too much light streaming into my soul!"


Font used: Blackletter Capital letter size about 3 "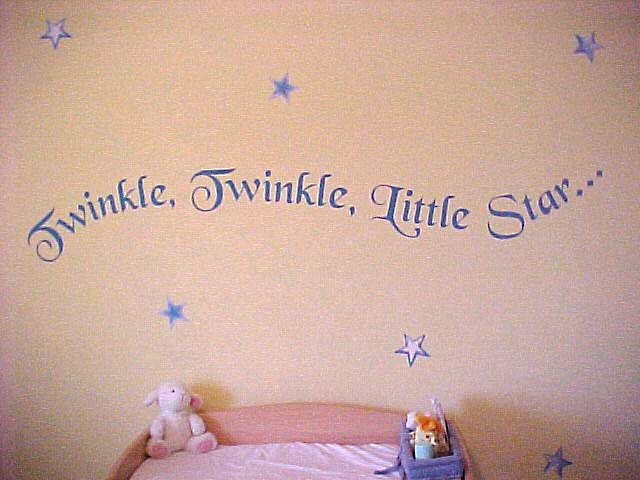 ...I wanted to show you how well this stencil turned out... thanks! I couldn't believe how easy it was to do and how quickly I completed the project. I will be ordering another stencil (this time for MY house) sometime soon. Thanks again and Merry Christmas!
Jennifer Allwood
Kansas City, MO JAllwood@birch.com

Font Used: Chancery, about 6 "
Thank you so much for your speedy making of my stencil. I just love it and I think it turned out terrific.
Susan Ed. Note: She also used our 402-3 Grape Motifs

Font used: Vivaldi Capital letter size about 6"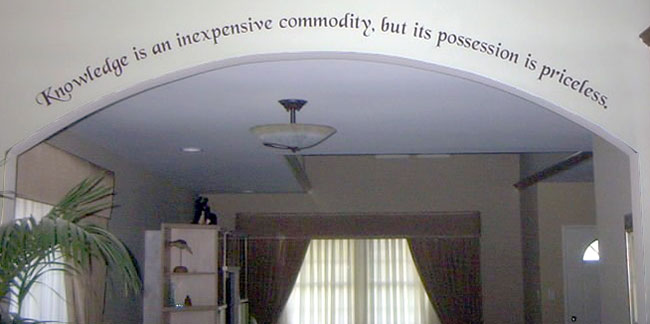 ...Thanks again for a superior product.
Rex Markel


Font Used: Chancery, about 3"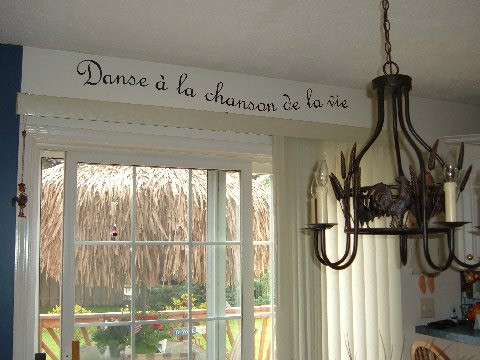 I ordered a second stencil a looooog time ago and never got got to use it in my new house...trying now to figure out what I want to say next so can order another......Thanks for a great product..Carol