Shipping information and costs:
Standard shipping rates, anywhere in the United States, including AK and HI, and most orders to Canada*

Order total up to $25: $6.95
Order from $25 to $100: $8.90
Order total over $100: $11.75
See below for express rates and international rates.
*Some exceptions may apply for larger orders.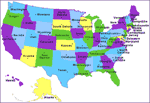 • Pre-cut stencils and accessories are usually shipped by the next business day after our receipt of your order.
• Allow 2-3 business days for processing all SayWhat? lettering stencils, as these are custom made. If you order both lettering and pre-cut stencils, we will hold your order and ship both at the same time, unless you instruct us otherwise.
• Most orders are shipped via US Mail, either Priority or First Class. In many cases you'll have your order within 2-4 business days. Larger orders may be shipped UPS Ground or Parcel Post, which can 5-7 business days.
• We can also ship UPS or FedEx Two Day or Next Day. Select the Express Shipping option on the checkout screen. Costs are based on weight and destination, but most orders run an additional $24 for Two Day and $49-59 for next day over our standard shipping rates. Some larger orders may incur extra charges and AK and HI are considerably more. We'll contact you with an exact cost if that occurs.
• BEFORE ADDING TWO DAY OR NEXT DAY SHIPPING let us know that your order is time sensitive and we'll advise you of the best options. We recommend you call us at 888-882-6232, or just ask in the special instructions on checkout. In some cases our normal shipping will get to you just as fast for considerably less cost.
International Shipping: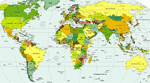 • Orders outside of the US are shipped via Airmail, rates can range from $10 to $30*. depending on weight and destination. Ask for in the special instructions if you want to know your exact costs in advance, otherwise we'll just figure it in. We'll contact you for approval if the shipping total is over $30
International shipping times average 5-10 days, but in rare instances it can take 4-6 weeks depending on customs delays and destination. Duties, taxes, and/or fees are the responsibility of the receiver. UPS and Express Mail shipping is available upon request , however it can be very expensive.
• Canadian orders are usually covereb by standard rates, however heavier orders may run slightly more- we'll contact you first.
• We do have Express Mail or UPS Expedited shipping available. Shipping and customs times are greatly reduced, and the shipment is traceable. Cost is typically 2-3 times more than standard airmail
* All costs in US dollars